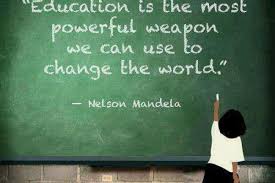 State Education Plans, decentralization, reaching out to do-gooders in communities, re emphasis on schools as community social places, and adult education along with treating technology as neutral can help in re imagining a new education model to tide over effects of covid
The last four months or so have been revealing on the state and status of formal education in the country. If anything good is happening, it must be the critical diagnosis of this system in 'coma' and how best this can be turned into an opportunity of experimenting with existing and new alternatives in rebuilding it post-covid.
Closure of education institutions required as a measure of C19 pandemic containment and spread, now running into many weeks, has deepened thoughts and ideas about handicaps of formal education system in facing an emergency of this nature. The debate is gravitating to a futuristic discourse of rethink and redesigning the whole education ecosystem that will simply check-out the existing ills and pave a way for a more accepted and validated reformist way forward.
Not many people would know that village Panchayats are empowered to make school calendars as local authority. And yet several such provisions like village education committee, school management committees have remained unknown and on paper. Performance, social mapping, connect with community and support functions have been forgotten. Now all this is being talked about.
Moderating a webinar organized by RTE Forum last week (July24) on 'Evidence to Action: Grassroots Experiences on Status of Learning during the COVID 19', Subir Shukla, Principal Coordinator, Group Ingus, Noida sharing his observation made a sweeping observation that the response to pandemic situation has been at best—repeating the failures that existed before Covid through tech—making children centre of process than the education process itself. Reducing syllabus, open book exam and regimental online classes were responses to continue to old system little thinking that the whole paradigm is shifting. "How can we employ the same methods when the farming has changed?" he questioned while adding that knowing how long the effects of this will last is more important now.
Speaking at the same webinar, Sheshagiri K M Rao, Education Specialist UNICEF, Chattisgarh said this situation unlike disasters like floods or earthquake is an opportunity to reimaging education as never before. "When the entire edifice of formal education is non-functional, we need to look at two spaces long neglected, home environment and surroundings (neighbourhood)," he said. Prior to covid19 pandemic, family was not considered important in learning matrix and often parents were seen as obstructionists. Also, paying lip service to community participation was customary. Now with internet penetration and home space emerging as critical issues in ensuring education; that opinion is slowly changing. Do-gooders within the communities are a resource being recognized increasingly.
According to Rao, who shared how community volunteers, playing and other non-conventional learning were taking place in his state under UNICEF, this pandemic has also opened an opportunity of changing the very culture of education beyond textbooks and boring learning/teaching regimens by looking at learning opportunities beyond structured syllabus. "This is a time of internal reflection and opportunity to start conservations and dialogue on young versus adult, on anxieties of say loss of job or loss of friends or colleagues."
Abhimanyu Singh, Chairman Doosra Dashak, Rajasthan made a case for putting heads together to unlearn, learn and relearn this multidimensional crisis. "We need to maintain the rights of people migrating to other places. This should include education as well as food security. As happens in disasters the impact and damages are very painful but we have the option of building back better," he said.
Singh also talked about a need to reopen schools and informal education facilities at the earliest opportunity to counter mental health issues. "Schools provide mental peace and a space for coming together, you can organize music and culture activities, and all this is healthy in depressive times. Schools should be connected to community. School after school hours should be used for community activity," he added.
He also spoke on fee tussle between private schools and parents and advised to settle it in the middle, "This issue should have been nipped in the bud, and it is not healthy. They should negotiate and build endowments. Rampant commercialization must not be allowed."
In conclusion, there is a need to learn from grassroots and people who are engaged day in and day out. Potential of community needs to be harnessed. Collective of teachers need to be encouraged to come up with pedagogical innovations instead of techno gurus. The role of counsellors has only increased and these must be found. And finally as NEP is still to be announced, it should address the issue of digital inequity.
….Autar Nehru