World Mental Health Day on October 10 provides an opportune moment to revisit and reevaluate the measures aimed at strengthening the mental resilience of the next generation.  We must never miss an opportunity to remind our young people of these words by writer Max Lucado, "You are valuable just because you exist. Not because of what you do or what you have done, but simply because you are."
Mental health is a basic human right for all people. Everyone, whoever and wherever they are, has a right to the highest attainable standard of mental health. This includes the right to be protected from mental health risks, the right to available, accessible, acceptable, and good quality care, and the right to liberty, independence and inclusion in the community.
Good mental health is vital to our overall health and well-being. Yet one in eight people globally are living with mental health conditions, which can impact their physical health, their well-being, how they connect with others, and their livelihoods. Mental health conditions are also affecting an increasing number of adolescents and young people.
In recent months, India has seen endeavours by policymakers and educators in prioritising the mental well-being of students in the backdrop of rising mental health concerns among student community. On October 4, 2023, the Union Ministry of Education released guidelines aimed at addressing the mental well-being of students exhibiting signs of self-harm. The draft, titled "Understand, Motivate, Manage, Empathise, Empower, Develop" (UMMEED), was introduced in response to the rise in self-harm cases among students. These guidelines emphasise the importance of effectively managing personal and social issues, as inadequate handling can result in severe consequences such as depression, frustration, mood swings, feelings of hopelessness, and in extreme cases, self-harm, including suicide.
When we address the mental health issues affecting students, depression is a primary concern. According to the April 2023 report titled 'Prevalence of Depression in School-Going Adolescents and Its Impact on Scholastic Performance' published by the National Library of Medicine, 37 per cent of the study's participants aged between 14 and 22 experience depression. Among them, 31 per cent exhibit mild depression, 5 per cent have moderate symptoms, and 1 per cent grapple with severe depression.
Another major challenge is anxiety, which may stem from excessive overthinking, leading to heightened feelings of worry, tension, and panic. Stress is also a major contributing factor that impacts the mental well-being of students, often originating from the pressure to excel academically. Parental expectations, peer pressure coupled with the anxiety to meet demanding standards can collectively heighten stress levels.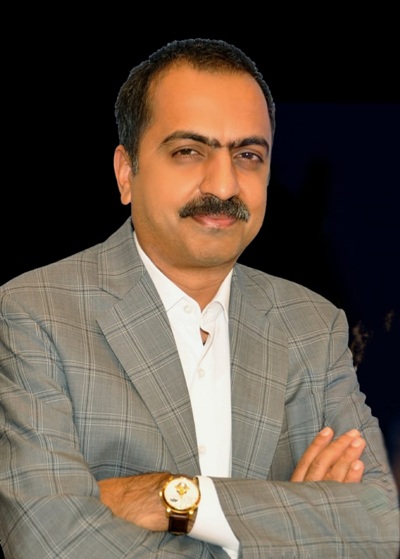 "We need a comprehensive approach to proactively address these challenges and create a nurturing and supportive environment to foster the mental well-being of students. A key role in this context can be played by the parents. They must always keep the communication channels open and assure their children that they are loved and accepted unconditionally. Positive feedback and encouragement can help children navigate both success and failure. It is also important to be sensitive to any changes in their demeanour, sleep pattern, behaviour and personality. Actively engaging with them to keep a track of their daily routine and school-related activities and communicating regularly with teachers is also important. It's also crucial to ensure a proper work-life balance in students' lives and to instil in them the understanding that exams are not the sole determinant of success, and a fulfilling life awaits them beyond these assessments,' says Rajesh Bhatia, an educationist and founder of the TreeHouse Education and Accessories.
Now, when it comes to schools, often regarded as the second home for children, teachers emerge as the foremost influential figures. They play an integral role in guiding and supporting students throughout their educational journey. As recommended by UNICEF in its report outlining eight ways teachers can support students' mental health, a crucial responsibility of educators is to keenly observe changes in children's behaviour. If significant changes are persistently hindering their ability to fulfil academic duties or to engage in recreational activities, teachers should connect with parents immediately and create a safety net of support so that no student spirals into a psychological abyss.
"Aligned with recommendations from international agencies and policymakers, school management should proactively take measures to ensure the mental well-being of students. The National Education Policy (NEP) 2020 lays concentrated focus on the socio-emotional aspects of education as an essential prerequisite for holistic learning. Self-care and mindfulness are life skills too and we must teach our young that their well-being is more important than the yardsticks of success. At TreeHouse, we consistently monitor the mental health of our students in collaboration with parents, and counsellors. Establishing safe spaces both at school and at home, where students can express their concerns and receive help and counselling support, is essential," adds TreeHouse founder .
In September, the Central Board of Secondary Education (CBSE), India's national school examinations board introduced a significant step to cultivate a positive environment at schools, free from biases related to gender, societal status, and other factors, while also prioritising the prevention of abuse. Among the CBSE recommendations is the establishment of Happiness Zones in schools. These zones are designed to facilitate various activities aimed at enhancing students' mental health, including yoga, mindfulness, hobbies, a positivity board, and extracurricular activities.
"As educators, increasingly we have a critical task of nurturing the emotional and mental well-being of our students. The integration of mental health awareness into our curriculum equips our students with essential tools not just for academic success but more importantly for effectively navigating life's complexities," says Dr. Skand Bali, Principal – The Hyderabad Public School, Begumpet.
To ensure the well-being of our students, it is crucial that our schools employ qualified emotional and mental health counselors who regularly conduct tailored hands-on workshops, addressing the specific needs of different grade levels and individual students. Identifying those in need of one-on-one counseling, with the collaborative support of counselors, parents, and teachers, is paramount.
"At HPS, we recognize that students often confide in their teachers. This is why we have dedicated full-time counselors, with teachers and subject instructors serving as the initial points of contact for our students. Our commitment to mental health extends beyond the classroom. We host regular school assemblies with a special focus on mental health to foster peer bonding and eliminate the stigma surrounding mental health issues. Through these assemblies, students become more sensitized, are encouraged to engage in open discussions with their peers and share both positive and negative thoughts. We emphasize creating healthy channels of communication not only among students but also with their closest connections, including peers and parents," he adds.