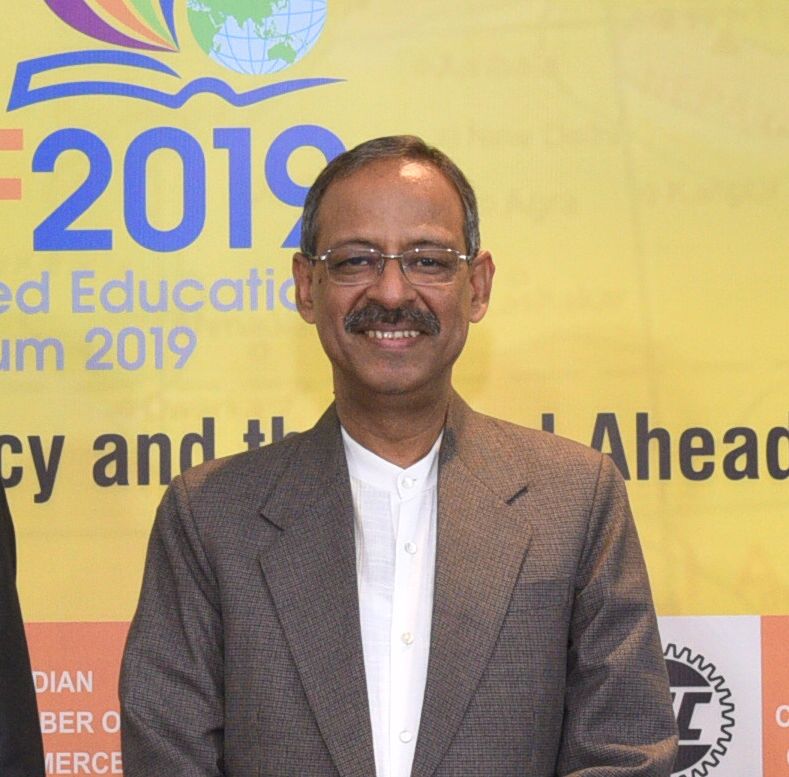 While speaking on the draft NEP at an event organized by Globalised Education Forum (GEF) of Indian Chamber of Commerce on 'New Education Policy and the Road Ahead' in New Delhi on Dec 5, former school education secretary, Anil Swarup said that there is a need to set up an institutional framework for evaluating the impact of startups in the country as also that of digital learning technology claims and see if it is creating a right kind of impact.
Swarup presented a critique of the proposed new education policy and said that practitioners instead of experts must be asked about how best policies can be implemented as prescriptions and what is wrong with our education system is too well known and now solutions are needed. "The policy was there earlier also but the real question is why wasn't that implemented? Ask the people who had to implement it and find out the problems and then try solutions," he added.
Anil Swarup, who is also the author of Not Just a Civil Servant (2019, Unicorn Books) and promotes Nexus of Good also talked about mafias in education. He cited the example of a former NCTE chairman, Santhosh Mathew, who had to resign because of this. "Teacher is an important parameter of quality education and at its pyramid. And when we (when he was secretary) attempted to fix the B Ed training by weeding out large number of non-existent such colleges, we were blocked and the chairman had to resign," he said.
He also said that this country needs more to look at the impact of tomorrow than say 10 years from now. "I can tell you that well documented, well prepared, detailed documents never get implemented. Because those producing it, have never done it themselves. Raising money is the real factor, rest follows," he added. Talking about his own tenure and experience, he said that he had discovered about 110 models all over the country that had potential of making a change. "When we talk about education leadership from abroad by sending our people out and have fascination about internationalization and smaller countries like Finland, we fail to see that for leadership we don't to travel beyond our own country. You look for it here only and scale it up." Swarup also wade into government and private schooling debate and said that wonderful work is being done both in government schools as well as private schools. "Not every private school is bad. You should help good of both come together and allow the magic to flourish. Government more than a regulator must act as a facilitator and encourage goodness of both sides to fulfill aspirations of a large country like ours."