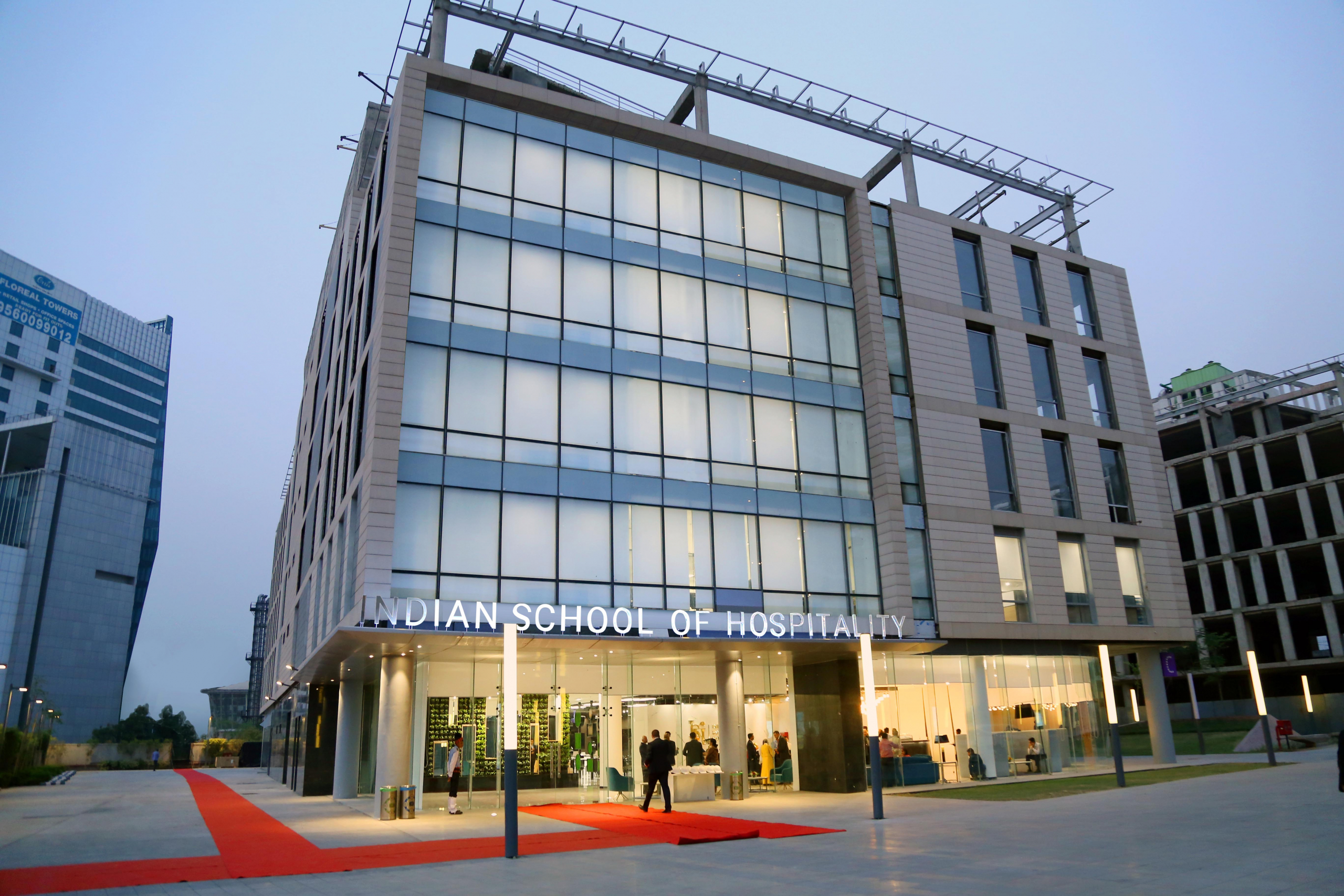 Dilip Puri, the founder-promoter of Indian School of Hospitality (ISH) in Gurgaon, a passionate hotelier and a forward thinker in his own right is inspired by brand ISB, Hyderabad. He thinks, his own hospitality education venture, ISH, in Gurgaon, will bring the kind of recognition to Gurgoan as ISB did to Hyderabad with disruptive and unconventional quality education that made a name in the world.
Speaking from his own personal experience, Puri, the former Managing Director and Regional Vice President of Starwood Hotels & Resorts, South Asia tells hotels have to spend precious time and resources training graduates from hotel management institutes, which is a needless investment in a tight market. In this fast paced growing industry, the industry is turning towards the students of well-known colleges such as St Stephen's and Lady Shri Ram as they have the necessary soft skill sets, unlike their hospitality school counterparts. "The academic environment in our hospitality institutions has remained stagnant and not moved with industry needs for decades together," he says with conviction adding that we might have great hotels; however they necessarily might not have the great talent.
This situation was certainly a big trigger in his decision to  venture into hospitality education and turning edupreneur after a career span of almost 30 years in senior positions in hotel industry.  It was a brief stay, about four years ago, when Puri went to Lausanne, Switzerland, to see off his younger son's orientation program and admission at the famous Ecole Hoteliere. He witnessed the first-hand levels to which hospitality education had risen, and fell in love with it. He made it his life's mission to create a similar hotel management school in India. "This is how it all started," he adds.
As he set out to realize this dream, upfront investment, was a challenging proposition. He met and sought advises from industry leaders, many of whom he knew, some were his good friends. "This exercise proved very productive and actually in place of advise,I got my initial investors," he says with a cute smile. In this whole plan, Vatika Group, also became an investor and it built and leased one of its buildings at its INXT City centre complex in Sector 83 of Gurgaon to house ISH.
As Puri very enthusiastically adds his passion for academics and showcases his newly set up Indian School of Hospitality to a group of journalists (including this author), he underlines that ISH's hospitality education will be unique and  will cost Rs 5.5 lakh a year, which is still very cheap if compared to other international countries.
Welcome to ISH. As you take the service lane to Hyatt Regency, Gurgaon, on NH-48, a hoarding just before the hotel takes you to a building housing Indian School of Hospitality at the Vatika New India Township  in the newly constructed main complex of INXT City Centre, Sector-83, Gurugram.
You have arrived to possibly some 'hotel' and not a 'college'. The front office, restaurant, a shop—everything resembles a hotel. Even the waiters and staff are dressed like hotel staff. "This is the difference we want to make. Our students will train in real world like environment, and we deliver industry ready talent," says Prahlad Puri, co-founder and executive director, who led our guided tour of the institute.  The kitchens (five in number) are industry size and in one of them you can even host a version of TV's popular Master Chef Challenge!
The first floor is administrative office on one side and classrooms on the other. Connected with smart boards and wheeled desks, the classrooms can be turned into discussion or round tables in a matter of minutes says Prahlad. Opulence, sleekness, spaces and other design finesse greets the environment be it library, studio, auditorium and other facilities.
Dilip Puri, the industry veteran also talked about the presence of his elite international network and the faculty and their association with the campus as we notice some faculty of foreign nationalities. Lausanne Hospitality Consulting, Switzerland is a collaborator to ISH and much of its philosophy, pedagogy and courseware would be at work when ISH begins its journey next month with its first batch of some 50 students.
Before we wrapped our tour, we were given a live demonstration and opportunity to experience a bit of Virtual Reality technology that ISH will be integrating to its teaching process for Bartending, Housekeeping and Coffee Making, food and beverage, etc. "Hospitality industry is a laggard in technology adaptation, so we have decided to change that," adds Puri ,
While we tasted a few exotic drinks made in-house from green, yellow and purple veggies and fruits, Dilip Puri never looked tired of talking about his maiden venture from its accommodations to scholarships and regulations. So, in our next visit, it will be an assessment of what we were shared by the ISH team. But as the saying goes, "The ones who are crazy enough to think they can change the world, are the ones that do". I do hope Dilip Puri becomes a change for hospitality education in India.
.Autar Nehru