As the election marathon in Uttar Pradesh continues, all three major parties –the Bharatiya Janta Party (BJP), Samajwadi Party (SP) and Indian National Congress (INC) have released election manifestoes. What these major political parties promise on Education in their manifestoes in Uttar Pradesh election 2022 is also a reflection on their understanding  the education needs of country's most populous state (pop. 20.4 Cr). And, a close look at the promises made in these manifestoes clearly shows interesting priorities of each party in education.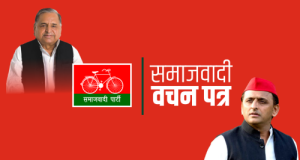 First, it seems the Samajwadi Party has done a good homework in preparation of its education promises. SP 's vision is catchy and clear. It talks of formulating a state education policy 2022 and lay emphasis on teaching/learning of English. The manifesto talks about starting English from class 1 in schools. Environmental education will be made compulsory at levels—primary, secondary and higher education levels.  The party also promises to have 100% literacy rate till class 12 by 2027. It will double the capacity of seats in universities and strive to achieve a GER of 50% in higher education in next five years.  SP if voted to power will also implement a policy of setting up of education cities. Girls education will be made free from KG to PG. The party talks about tripling education budget from current level and also its pet scheme of laptop distribution.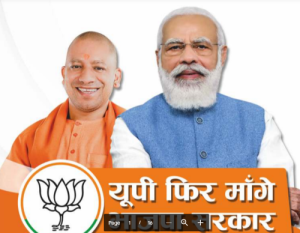 The ruling BJP in contrast lays emphasis on upgrading and improvement in infrastructure, smart classrooms, Wi Fi and other facilites. The party promised a renovation mission to improve facilities from chair-desks in primary schools to labs and other facilities in secondary schools. BJP promises to have at least one university in every mandal (circle) and one ITI in every block. Its manifesto also lists completion of work in respect of new universities and institutes it announced/laid foundation in the run up to the elections in the state.  These include Raja Mahendra Pratap University, Aligarh; Maa Shakumbhari Devi University, Saharanpur; Major Dhyan Chand Sports University, Meerut; Dr Rajendra Prasad National Law University, Prayagraj; Uttar Pradesh State Institute of Forensic Science (UPSIFS) Lucknow; AYUSH University, Ayodhya. The party has also promised digital study centres at Lucknow and Noida. BJP in its manifesto said it will include biography of all great men and freedom fighters in textbooks.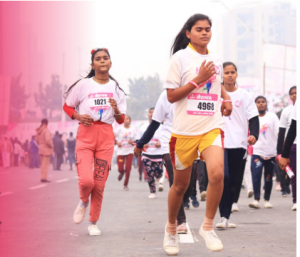 Congress hasn't an elaborate manifesto like these two main rivals. Congress has laid emphasis on filling the vaunt teacher vacancies in its overall promise of creating jobs for the youth. It has promised more budget for education and free wi fi. Congress also talks about improving and upgrading facilities including electricity in schools and colleges in the state.