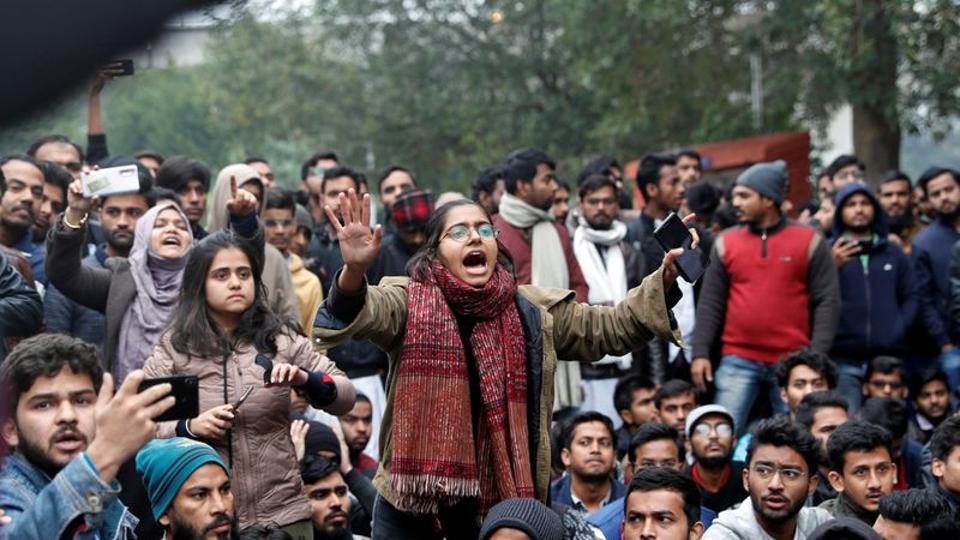 The Citizenship (Amendment) Act, 2019, which was passed on December 11 in the Parliament to provide citizenship to persecuted minorities from neighboring Afghanistan, Pakistan and Bangladesh, has evoked strong and large-scale protests as the enactment is seen an 'assault' on the basic preamble of the constitution and right to equality under Article 14. With students taking the lead in these protests and police action on students in Jamia Millia Islamia and Aligarh Muslim University receiving widespread attention and condemnation worldwide, the debate and discourse on 'divisive politics' and safeguarding constitutional scheme, has brought several formations including opposition partes together even as student groups continue their stir.
The events unfolded soon after the CAA 2019 was passed in the Parliament and the new Act came into being as simmering mistrust on intentions of the government turned into protests and a number of Supreme Court petitions against the amendment have been filed. In the buildup, protests organized by Jamia university students on December 15 turned violent as several other civil society groups and organizations from the neighborhood were also protesting separately and the two protests amalgamated on the road leading to university. Stone pelting and arson evoked a retaliatory reaction from Delhi Police, which resorted to lobbying tear gases and then to lathi-charge (baton canning) to chase away protestors. In this melee, police entered campus and thrashed students scholars reportedly even in the library. In all more than 80 students received injuries and 20 were reported with grave wounds.
AMU, Aligarh after hearing on violence in Jamia in Delhi intensified their stir and clashed with the UP police. The police here too as per reports resorted to highhandedness and students were asked to vacate campus. About 100 students were reportedly injured in police action. These incidents in these minority status central universities became a trigger for wider student protests across India.
The government on the other hand has an impression of being inflexible on taking back the law even though it is trying to allay fears among Muslim community by saying that CAA doesn't impact citizens of India in anyway. However, the bone of contention is the NRC (National Register of Citizens), which is part of this government's agenda and given the Assam experience and the mammoth exercise and documentation requirement, many activists, political parties and commoners including students, see this a recipe for cornering Muslims and turning the country into a majoritarian democracy. Meanwhile the protests continue as it acquires the status of a student movement.