For the past 15 months, the idea of IInvenTiv, the first-of-its-kind, mega research & development Fair, where all 23 IITs from across can showcase their innovative prowess and product designs under one roof, may have travelled several stages, but on October 14, 2022, that idea did transform into a reality as the Indian Institute of Technology, Delhi hosted the inaugural edition of this fair. In birthing and hosting this significant  two-day event, India's IIT system is not only incentivising the industry-academia collaboration but with its disruptive innovations and prototypes raising a nation's hope of being able to overcome various challenges facing the society.
Union Minister of Education, Dharmendra Pradhan, who inaugurated the fair, rightly gave a global 'shoutout' for the event and expressed the hope that in coming years, it would be comparable to global events like world economic forum, where global industry will come to it for challenging solutions and idea exchanges. He acknowledged and appreciated the global appeal of IITs and also mentioned that several foreign countries want to open IIT campuses in their county. He also added that time will soon come when an institution won't be known by salary packages and placements but their innovations that have global potential.
Sunil Bharti Mittal, Founder & Chairperson of Bharti Enterprises, who also attended the plenary at the inaugural function, said this may be a small step but would prove to be a significant one in the destination of our nation. Tracing how technology made United States and then Japan as industrial world leaders and better countries in the past, he said India has just started. "These (IInvenTiv)  projects could be game changing projects and beginning of the exponential growth in our country. India has capacity, talent and a large market of its own. Industry has been spending a lot in silos, this could well be the stimulus of coming together and contribute to the industry-academia R & D partnerships and growth.  And an underpinning of the envisaged $5 trillion economy is a significant component of digital," he added. Mittal, also spoke about how Prime Minister Modi's calls on various initiatives have become areas of focus and national campaigns and this year from the ramparts of Red Ford, he spoke of 'anusandhan' (Research). "We need to show same seriousness to this as well," Mittal said.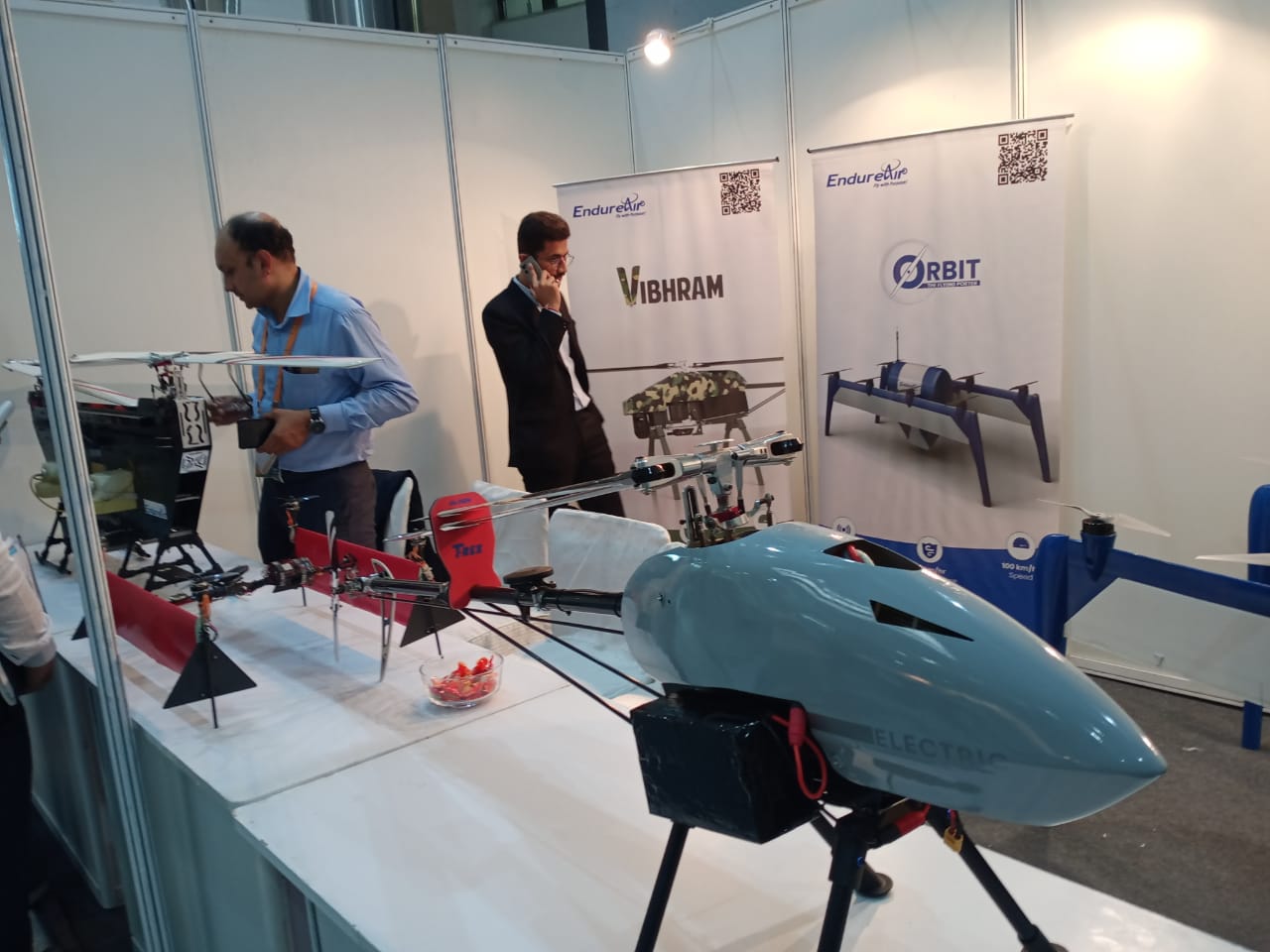 On the exhibition in the IInvenTiv are 75 projects/stalls at all stages of Technology Readiness Levels (TRL), under 10 primary categories in focus and 6 showcase projects handpicked from all 23 IITs. From electric vehicles and drones to healthcare and societal impact, a large number of these prototypes are more than improvements in product design to outright disruptive products. A portable ventilator, a digital portable microscope, a 85% methane propelled bike, sodium ion battery, instant non-chemical soil health testing kit, and many more products are promising and once commercialized, these can make life and living much better.
"The idea is to take R & D from IITs to industry, catalyze high society impact innovations and foster academic-industry collaboration besides building an R & D alliance that goes beyond IITs to other institutions and thereby increase the R & D spend by the industry in the country," said Dr Pawan Goenka, chairperson BoG IITM and steering committee lead. He added that the R & D spend in the country was stagnant at 0.7% of the GDP for a decade and in the last five years the share of industry in the R & D of IITs has been just 15% or Rs 300 Cr with government providing the bulk 85%. Interesting this is just the opposite in case of developed countries where R & D in academic institutions is funded largely by the industry. One of the objectives of this fair is increasing industry engagements in R & D and monetizes innovations and R & D products from IITs.
Prof. Rangan Banerjee, Director IIT Delhi welcoming more than 3000 participants remarked that IITs compete and collaborate regularly but this is first joint step to see where we collaborate more and this is a step towards making the country self-reliant in next 25 years.
The R&D Fair is being organized in commemoration of the 75th year of India's Independence in line with the Azadi ka Amrit Mahotsav initiative. It has brought over 300 representatives from industry, including startups, along with government, and embassy officials, and global IIT-alumni. Apart from that, overall footfall of around 3000 attendees is expected throughout the event, which includes faculty, students, and research scholars from various institutions, among others.