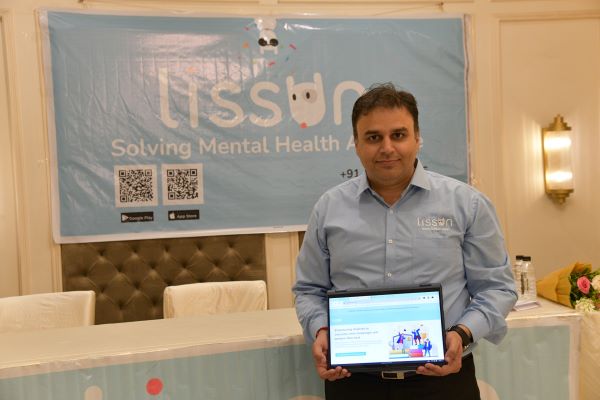 LISSUN, a mental health platform, has introduced a contextualized tech product to nurturing students' mental and emotional well-being when the students are grappling with intense academic competition and exam pressure. The core objective of this offering is to extend support to students, coaching institutes, hostels, administrative bodies, and the community at large in the critical mission of suicide prevention.
The features of this mental wellness product include:
 1:1 Personalized Emotional Strength Coaching
Group Sessions with Qualified Experts
Digital Self Help Tools and Assessments
Emotional Wellness Assessments
Regular Check-ins and Resource Sharing
The official launch of this vital service recently coincided with Kota city's unveiling of its RiverFront Heritage site Tarumeet Singh Bedi, a renowned social activist and author from Kota. The launch event also featured Avinash Goyal from BL Residency Hostel, Bhavit Jain from Pragya Astha Hostel, Kirti Singh Songara, Vice President, Resonance, and Kundan Kumar, Centre Head of PW Vidyapeeth Kota who gathered for a press conference in Kota, India.
Dr. Krishna Veer Singh, Co-Founder & CEO of LISSUN, said, "The gravity of the student suicide crisis in Kota cannot be overstated. With a troubling surge in student suicides, it is imperative to address this pressing issue. The mental well-being of these students is fundamental to their future success, and we must provide them with essential support and resources. By introducing our contextualized tech product for student mental and emotional wellness, we take a significant step toward ensuring that no student in our nation feels isolated in their struggles. We firmly believe that, together, we can rewrite the narrative of student well-being, and our commitment to this cause is unwavering."