On June 22, the union ministry of human resource development (HRD) announced that UGC has brought in new set of regulations to supersede the 'Promotion and Maintenance of Standards of Academic Collaborations between Indian and Foreign Educational Institutes Regulations 2012', the only rudimentary legal framework in the country that governs working of Foreign Educational Institutions (FEIs) in India. Under the new regulations, which will appear in official gazette shortly, Indian Universities and Colleges, having the highest grade of accreditation/ threshold accreditation, will now be able to apply online to the University Grants Commission (UGC) for starting twinning and collaborative arrangement with quality FEIs in undergraduate and postgraduate programmes leading to the award of a degree. The degree will be awarded by the Indian Educational Institutions (IEIs) alone; joint degrees are not permitted. However, the name of the collaborating FEI can be indicated on the degree, the logo and primacy being of the Indian institution. Credits from collaborating FEI when jointly signed by the IEI shall form part of the transcript. FEI may also sign the transcript/credit issued by the IEI. While the present announcement is not applicable to technical institutions governed by AICTE regulations,  new regulations on similar lines have been promised soon by the ministry
Under the earlier regulations, it was the collaborating FEI which had to submit a written MoU to UGC for approval and the Indian partner had to take prior approval of the commission including vetting of the agreement. The cumbersome approval process was seen as a major irritant in academic collaborations with Indian HEIs. Interestingly India has been trying to have a legal framework for opening its higher education sector to foreign education providers for over a decade now. The Congress-led UPA introduced The Foreign Educational Institutions Bill to enable reputed FEIs to open campuses in India but was vehemently opposed by a united opposition from left to right and eventually the bill lapsed even after it was introduced in Lok Sabha. The outgoing UPA-II in its penultimate year, that is, 2013 (September) as a last attempt tried to take the executive order route to open the doors for the top 400 institutions to set up campuses in the country and award degrees, but that too didn't too take off.
It may be mentioned that due to the lack of good institutions in India and growing competition for limited seats amongst the existing institutes, more than 3 lakh students go offshore annually for studies with about half of them to USA. An estimate by ASSOCHAM a couple of years concluded that students going abroad in such numbers cost India as much as US $17 billion a year in lost revenue loss. And the number of students going out is growing each year. All eyes are now on the New Education Policy for spelling India's intention and vision on this long pending issue, where reportedly more than 10 states have favoured FEIs setting up campuses in India.
In this context, the new UGC regulations can be considered as a half-baked measure. Nonetheless, private universities are much relieved and happy that the approval process has been eased and made time bound.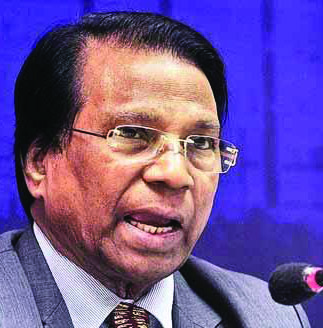 "This is a really a bold step towards the government's push to broaden the scope and improve the quality of education in the country," said Dr. G. Viswanathan, Founder& Chancellor, VIT University, Vellore & President, Education Promotion Society for India. "The new norms are expected to provide sufficient autonomy to raise the quality of education through these foreign collaborations which may also facilitate mobility of students from foreign institutions to Indian campuses," says Dr Prashant Bhalla, president of Manav Rachna International University, Faridabad.
The union HRD Minister Smriti Irani who made the announcement said that this step has been taken by the UGC in order to promote foreign collaborations with a view to increasing synergy between Indian and foreign academic institutions, to offer students additional choices, improve curriculum and the delivery of knowledge and educational content. "The amendments respond to a felt and aspirational need expressed by students to engage with FEIs of repute, study in part in these institutions and acquire a formal recognition of this in the degree and related transcripts," she added.
The Regulations stipulate that only IEIs with 'A' grade or threshold accreditation (or IEIs other than governing institutions) should have experience of 6 years or at least 2 batches passed out and similarly 'A' grade or threshold level accreditation if the IEIs in their own country will be eligible for collaboration. "A bench mark for quality has therefore been set for the collaborations. To maintain academic credibility and seriousness, a minimum duration of collaboration has been specified under one semester for postgraduate degree and 2 semesters for undergraduate degree," said the statement issued by the ministry.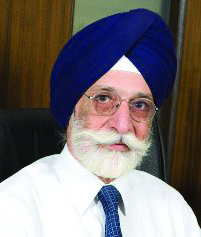 However, not everybody is going over the moon on the new relaxations. "Suppose I am a NAAC B institution and want to improve through faculty and student exchanges, getting resource for enhancing quality of educational services etc, but under these regulations I even can't apply or talk to a foreign institution. So, how are you helping Indian higher education?"  questions Brig Brig (Dr) R S Grewal, VSM (Retd), Vice Chancellor   Chitkara University (Solan HP) adding that such regulations only add to  licence raj in higher education as the 'babu' in regulator is till the power to be in deciding whether I am allowed to collaborate on academics."Instead the role of regulator and the government should be preparing a list of FEIs who have dubious credentials and with whom we shouldn't collaborate. Dos and Don'ts kind of advisories. Rest, academic collaboration should be left to universities if you respect their autonomy," he adds.
For students wishing to study abroad, for the experience, exposure and academic benefits, this arrangement if works represents lower cost to achieve that. Whether it leads to provision of 'foreign' quality education within the country through collaborative route will be interesting to watch in coming years. Let's hope, the government will also welcome FEIs and provide them direct entry into country for improving higher education in India.